Blocked (Tilt/No-Tilt) Fifth Wheels from the Industry Experts
7-10 Days lead time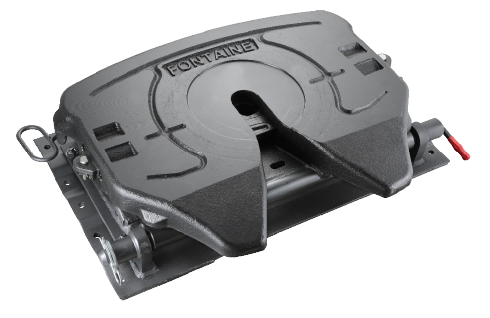 The Fontaine heavy duty blocked air slide fifth wheel is like two fifth wheels in one. You can use it for standard heavy duty applications or a non-rocking fifth wheel for frameless dump applications. Get all the versatility you'll ever need with the strength and durability you demand.
The Fontaine Blocked PS5 has all of the strength of the standard PS5 plus a special "blocked" (no tilt) feature that enables the mount to be used in frameless dump applications

Corrugated design features additional structural steel reinforcement for greater stability
Gives you the extra strength you need to handle heavy loads and severe service applications
Conversion kits available click on Parts Information below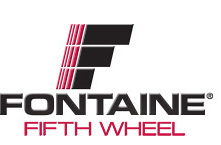 Blocked (No-Tilt) PS5
H7/H5092/X5092 Top Plates
Compatible Top Plates
H7
Note: H7 supercedes all 5092 models. Standard H7 does not work, you must use a blocked H7 top plate.
Helpful Links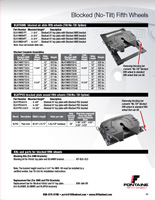 Parts Information